About Abbott Builders
Abbott Builders specializes in home renovation, remodeling, and repair. Founded in 1993, our firm has completed a number of major renovations and additions in the Charlotte area, and is a trusted source for a wide range of maintenance and home repair services. The company handles both residential and commercial construction projects.
Whether you're interested in a basic or specialty deck, outdoor kitchen or fireplace, one-of-a-kind shade arbor or other unique project, we have the expertise and craftspeople to achieve your dream. Our principal, Ken Abbott, brings remarkable talents to the landscaping design and construction process. We have been designing and building premium outdoor living areas, custom decks, minor and major renovations since 1993. We listen to your vision for your project, offer great new ideas and solutions, and then take the utmost care for how it is built.
---
Handcapped Accessibility Construction:
We offer well-designed, high quality wheelchair accessible home modifications, remodeling and construction services to encourage independent living by making life easier and safer. We also provide commercial services to help make your company compliant with all handicap accessibility laws and building codes to insure that everyone, including the disabled and elderly, can enjoy the benefits of your business.
---
Meet The Builder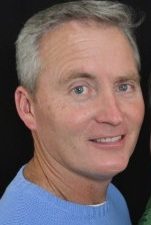 Ken Abbott developed his career in the building industry with respected Charlotte building company Archadeck. His precise oversight and ability to deliver quality design and craftsmanship resulted in homes with finely detailed construction. Today, as company owner, he continues to personally oversee the construction on every new home and redesign/remodel project.
"The dynamics in the building industry are changing. People want to live well, they want to have their own style and they are increasingly more sensitive to the environment. I know that every project that I undertake reflects on my company and my reputation, therefore I take the extra steps to guarantee total customer satisfaction. It is a personal commitment and I take it seriously."
Growing up in Charlotte, NC he was greatly influenced by his father who was deeply involved the sales. He watched the reshaping of Charlotte through the eighties and nineties and knew that this life changing industry was where he belonged. Ken completed his degree at Bob Jones University and continued on track to build a reputation as a well-respected Charlotte custom builder.
Today Ken lives in Waxhaw outside the city of Charlotte in a classic yet modern traditional that showcases his eye for design and his originality. With a total immersion in the construction process, he is respected for his team- approach by both his skilled craftsmen and his thrilled homebuyers. When he is not on the job, he enjoys being with his family, singing in the church choir, teaching Sunday school and providing construction services on mission trips.